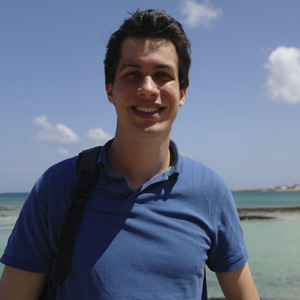 My name is Alexis Nominé. I'm 27 and I've been working in web development for more than 7 years.
It started as a hobby, coding small websites for friends. Then, my curiosity and taste for challenge led me to learn most of it by myself along with my studies. So I moved to bigger projects involving .NET and PHP and content management systems (CMS) like Joomla, WordPress or enterprise content management like SharePoint.
My play field is also made of CSS3, HTML5 and jQuery to build ergonomic, responsive and beautiful interfaces and I usually work in cooperation with designers to transform their Photoshop and Illustrator designs to a functional website.
Having a beautiful website is one thing, being found is also as important if not more : my expertise on natural search engine optimization (SEO) will allow my creations to be ranked at the top of popular search engines.
I like to keep myself up to date with the latest technologies, experimenting new ideas and comparing solutions in order to provide my clients with the best ones to suit their needs.
Career
I had the chance to grow in the sun, in Reunion Island, until my 18th birthday.
In 2005, I joined the Technical Institute of the University of Marseille in to become a "Technician in Networking & Telecommunications".
During 2 years, I had the opportunity to develop my leadership and my taste for exchange and cooperation. I started designing my first websites for the associations that I joined, and people that I met there.
My next stop was at the University of Québec, Canada, to participate in an academic exchange in IT for 1 year.
I met open-minded people, with a philosophy of life and a perspective on the world different from France.
Then, I moved again to France, in Lyon, to become "Engineer in Computer Science & Networking" following part-time studies in "CPE Lyon" graduate school. This allowed me to improve my technical skills, but also to gain abilities in economics, management and humanities.
During these 3 years, I have also worked in the IT department of a pharmaceutical company called Flamel Technologies, with 300 employees. I had the opportunity to redesign the Intranet portal with SharePoint 2007 (news, employees directory, helpdesk, collaborative portals, document management ...) and I was also in charge of the rethink of their website, based on WordPress.
After 9 month in the beautiful Canary Islands learning Spanish, developing websites, meeting amazing people and eating tortilla, I moved with my partner to a bigger island: Australia. I spent a year freelancing and traveling trough Tasmania, Melbourne, Sydney, Brisbane and a few month in the incredible New Zealand. I'm now settled in Lyon and working on SharePoint based projects as well as PHP Laravel development.
Passions
One of my passions is photography - including panoramics. You will find some examples on this site.
I've been climbing since the age of 3 and it has become my main hobby along with other nature sports.
I also like cooking when I have some time. I love experimenting with new flavors and preparing dishes from all around the world to share with my friends.